I'm thrilled...and just a bit exhausted!
The Mistletoe Puppy, released last week, is the first of my six-novella Christmas series titled "Coupled by Christmas." And now the second, A Montana Christmas, is out this week.
I loved to travel until the pandemic hit, and was able to use that as hands-on research for each of the novellas in this series. Oh, how I wish I could go back to those places again! It probably won't happen, now that my husband has retired. But I can still "re-visit" them when I sit down to write a book and immerse myself in locations that I love.
If you'd like to learn more about the novellas shown to the left, just CLICK HERE.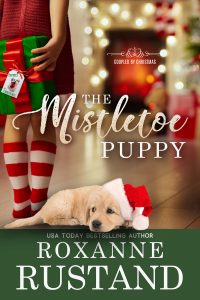 Which brings me to the subject at hand.
I had all of these novellas written before starting the publishing process, but still. Wow, is there ever a lot to learn when one decides to try self-publishing!
I've published around forty books and novellas, most with my traditional publisher and some with several publishing services that did all of the work for me, but this Christmas novella series is my first effort at doing it all myself. There are so many steps along the way...from actually publishing an e-book, to getting the word out about it!
Just yesterday, I learned how to create hyperlinks (which means the reader of a blog post can click on words that are highlighted (like the CLICK HERE a few lines up), and be taken somewhere else. Perhaps to the author's web page, or a place where s/he can find out more about a book. The other authors here will probably laugh at my naivete, but the revelation of learning how to do these links was a great delight to me!
The process of "putting a book up" on Amazon and Draft2Digital (which can cover most online retailers, though I chose to do Amazon separately) was new to me as well. All those blanks to fill in, decisions to make...with the potential of making major errors looming like chasms along the road ahead. My head was reeling. I admit it--it was quite a learning curve, which involved reading books on self-publishing, watching Youtube videos, the printing of online how-to guides, and the tremendous patience (and kindness) of my long-time friend Lyn Cote. I really owe Lyn and her husband dinner--plus lots of favors! 💗
I also needed to find a proofing editor to hire for each manuscript. A cover artist. And--because my website was out-of-date and had nothing to do with my brand (country and small-town life, and books about warm, family relationships, in both romance and romantic suspense) I needed the patience of my web designer. We are still working on it, but if you'd like to see the progress so far, Click Here. Yes--here's another hyperlink! 😁
Even though the process is called self-publishing, I discovered that, for someone who is not tech-savvy, I sure can't do it all alone. It has taken many hours to learn the basics, and then to implement that knowledge, but it has also been great fun. And knowing there's so much more to learn makes it exciting!
What do you prefer to read--ebooks, or hard copy books? Do you have any comments or questions about publishing that you'd like to ask? I'll be drawing a name from those who leave comments, and that person will receive a free e-book.
Here are the release dates for the six Coupled by Christmas novellas ($0.99 each through December):
October 8th – The Mistletoe Puppy
October 15th – A Montana Christmas
October 29th – An Irish Christmas
November 4th – A London Christmas
November 18th – A Scottish Christmas
December 2nd – Christmas in Paris
Our fall colors are turning brilliant shades here in the Upper Midwest, and this week our temperatures will be dropping into the 30's at night and 50's during the day. I love sweater and jacket weather! Our horses are all putting on their winter jammies (winter coats) now and our hummingbirds have gone south. Signs of the season! Wherever you are, I hope you have been safe from the fires and hurricanes on our east and west coasts, and that you are enjoying a peaceful day.
Thanks so much for stopping by today. I hope you'll come again!
Blessings,
Roxanne
If you'd like to subscribe to my newsletter, Click here. 😀